Hey friend...
It's time to say "yes" to your
God-given calling. It's time to take the next step...
You have a unique gift and a drive to help others. You have life experience, wisdom, and a strong faith that grounds you. It's time to share your gifts with others. It's time to start a coaching business.
I'll show you how...
Reserve your spot
The world needs guidance from people like you. 
Every year, I receive hundreds of DMs and emails from women who want to use their life experience to help others, but have no idea where to start. The transition from offering free advice to becoming a paid coach feels daunting. Many struggle with the question, "How do I step into my calling without getting lost in the details?" 
BE HONEST...
Does this sound familiar?
You're intimidated by the calling
You feel called to offer your services, but the business aspect intimidates you. You wish you didn't have to create everything from scratch. You wish you had someone to guide you. 

You're in the right place.
You're unsure who to trust
There are plenty of coaching and business programs out there, but you want to build a business that reflects your faith and your values. You don't just want to make money – you want to make a difference.

You're in the right place.
You're teachable and ready to run a "real business."
It may have started as a passion project, but now you realize it's your calling. Websites, social media, and branding aren't second nature, but you know you could "get it" if someone just explained it.

You're in the right place.
We've got

the

roadmap

you've been looking for...

STEP 1: HOW TO

Instead of "winging it," we'll take you step-by-step through the fundamentals of how to create and grow a successful coaching business. (No more guesswork. Go behind the scenes and get the insider secrets!)
STEP 2: HOW TO

Instead of generic business guidance, get LIVE real time feedback on your questions and business plans from your mentor, your mastermind group, AND from Alli Worthington, industry expert and founder of The Coach School™.
STEP 3: HOW TO

Instead of losing momentum, get lifetime access to an ever-growing library of trainings, templates, graphics and resources that will set you up for long-term growth and success! Everything you need to scale your business is at your fingertips!
Curious how much money you can make as a coach?


Take this short quiz to determine the which hourly rate is right for you!
TAKE THE QUIZ →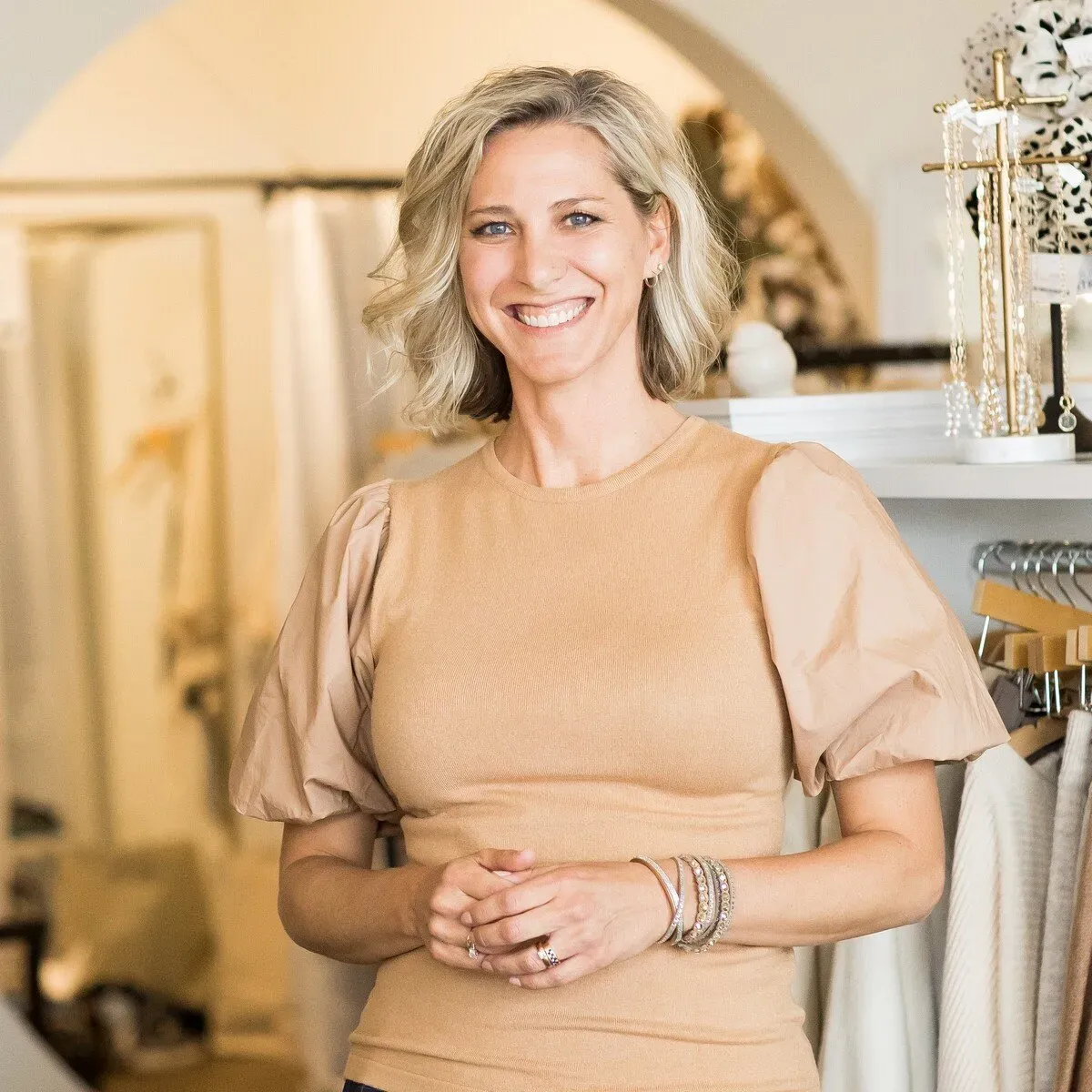 "If you're looking for clear direction on finding your niche while using your God-given talents, Alli is the one to show you how!"
Ciara Stockeland, PROFIT FIRST CERTIFIED COACH
Introducing
The Coach School
A 12-WEEK PROGRAM THAT TAKES THE MYSTERY OUT OF HOW TO GROW A SUCCESSFUL COACHING BUSINESS.

Work with a Dedicated Mentor
At The Coach School™, we are with you every step of the way. You will have a Coach School Mentor to answer your questions, hold you accountable, and help you reach your goals.
Collaborate with a Mastermind Group
Each student of The Coach School™ is plugged into a mastermind of motivated colleagues who will be a sounding board, a cheerleading section, and can even be a referral network.
Join Alli for a Weekly Coaching Call
That's right! Every week, join Alli for an hour of LIVE group coaching where she answers your questions about your business in real-time. You can join live or watch the recording after.
Enjoy a Full Library of Resources
Accelerate your growth by using our pre-built templates and tools. From lead magnet templates, to social media planners to a full graphics package, we set you up for success!
"The Coach School really helped me figure out what I wanted to do and who I wanted to help. Each module guided me step-by-step, and now I have a plan. I gained knowledge and confidence, and I'm so glad I joined."
KATHY STREB, Life Coach & APRN
If you're tired of:
Doing everything on your own – always trying new

You deserve to learn from a coach who shares your values...
and your passion for making a difference!
RESERVE YOUR SPOT
"Alli has given me the tools and know-how to confidently build my business while also having fun and living a life I love along the way."
Julie Currier, Spiritual Director & Life Coach
MEET YOUR COACH
Hey, I'm Alli!
Hi friend! I'm Alli Worthington, founder of The Coach School™. I'm a best-selling author, nationally known speaker, and high-profile business coach, but life didn't always look like it does now...
Thirteen years ago, I started my first business as the mom of five young sons after my husband and I went through bankruptcy and homelessness. I literally started with $42 in start-up capital, a computer with missing keys, and no idea what I was doing.
With no money, no connections, no investors, I plunged into online business with nothing but fierce faith and a desire to give my family the financial security we needed.
And here's the rest of the story...
Since then, I've authored five best-selling books, co-founded the single largest international women's small business conference, and coached thousands of men and women in business. From Fortune 500 companies, to small businesses, to tech companies, to favorite household brands – I've built a career out of helping others start and grow successful businesses.

Today, my work is focused on helping women thrive in all areas of life. I created The Coach School™ to help you make an impact in the lives of others, find financial freedom, and gain the work-life flexibility you deserve.

Ready to join me? I can't wait to meet you in our weekly LIVE coaching sessions!
I'm in. Sign me up!
Alli has appeared in and worked with...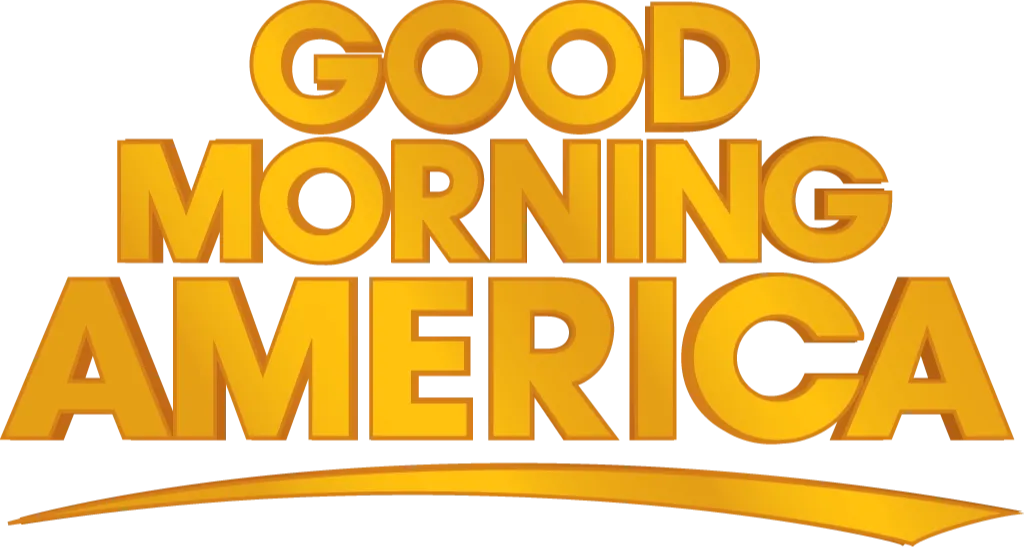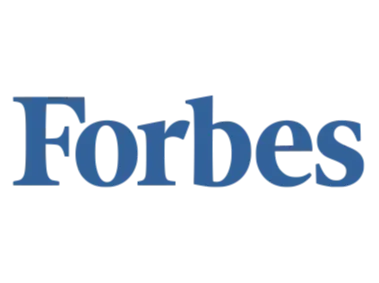 TAKE A CLOSER LOOK
What you'll learn in The Coach School...
MODULE 1
Getting Clarity
Your goal is to help your clients close the gap between where they are and where they want to be. You know how to partner with them to have a significant impact on their lives. But you have to start with getting the right clients and that comes with gaining clarity in your business. In module one, you'll learn how to:
Get started the smart way
Avoid self-sabotage
Understand

exactly

who you serve
Attract clients who you're thrilled to serve
Learn how to be a great coach
MODULE 2
Building Your Business

Build a sustainable (and protected!) business while living out your dream of helping others. Learn how to set up the structure of your business the right way to avoid future financial, legal or administrative headaches. In module two, you'll learn how to:
Make it legal, set up business bank accounts and more
Structure your workdays

and

time off
Design package and product offers
Price your services fairly
MODULE 3
Building Your Personal Brand
Earning your audience's trust starts with consistency and confidence. And when your audience trusts you, they will want to hire you and refer you often. This is the foundation for all successful personal brands. In module three, you'll learn how to:
MODULE 4
Marketing & Business
The business secret no one will tell you: Marketing is finding people who need your help and showing them how you can solve their problems. Yes, it's really that simple. In module four, you'll learn how to:
MODULE 5
Social Media
Facebook. Instagram. Linkedin. Twitter. TikTok. YouTube. Sometimes it feels like running a marathon when you log into social media. Especially when you're trying to figure out what to post for your business. Discover how to show up online as your personal brand without sacrificing the magic of personal connection. In module five, you'll learn how to:
Use social media as an entrepreneur
Choose the

right

platform for your message
Create perfect content to share (and brand it so they know it's yours!)
Engage

authentically

with your audience
MODULE 6
Website
Potential clients are faced with hundreds and hundreds of messages every day, so your website matters. It needs to be a warm landing place that shows off your credibility and demonstrates your thought leadership. But you don't have to wait to build a big fancy website to start building trust. In module six, you'll learn how to:
MODULE 7
Email Marketing
Are you ready to meet your new favorite thing about your inbox? (No, it's not inbox zero!) With email marketing, you can reach your audience where they're paying attention with content that they care about! In module seven, you will learn how to:
MODULE 8
Funnels
An effective sales funnel moves people from passersby to paying clients. And it all starts with creating a delightful experience for prospective clients through interactions with your content, your business, and yourself. In module eight, you'll learn how to:
MODULE 9
Sales
Sales isn't a bad word. In fact, the sooner you get comfortable with pitching your business and selling your services, the sooner you can help the people who need you. One easy way to get started is with multiple sales funnels, so you can increase your revenue and gain financial security. In module nine, you will learn how to:
Get out of your own way when selling
Communicate benefits and

put a stop

to objections
Figure out what makes your ideal client hire you
Convert exploratory calls to paying clients
MODULE 10
Time Management & Productivity
It turns out the secret to making progress in your success as a coach and business owner is how you manage your time and what systems you build. Systems are your coaching business's biggest cheerleaders. We'll help you determine what systems you need and how to implement them. In module ten, you'll learn how to:
Build a system

that works

for your business
Create an easy automated scheduling system
Incorporate automation to free up your time
Get stuff done

without

working all the time
MODULE 11
How to manage your clients
From onboarding to asking for referrals, managing your client load can be a full-time job. When you create a client management process that works for you, you free up more time to actually spend with your clients to help them make progress on their goals. In module eleven, you'll learn how to:
Develop your client management system
Serve current clients well while recruiting new ones
Create

momentum

in your marketing
Effectively sell group coaching packages
Design online coaching courses
MODULE 12
Strategic Planning & Long Term Success
You have clients. You have systems in place. And you're nailing your marketing. Now it's time to level up for long-term success, so you can enjoy the business you've worked so hard to build. In module twelve, you'll learn how to:
Work on your business (not just in it)
Use data to make

smart

decisions
Know when to raise your prices
Decide when to hire a team
Build your profit plan for financial

stability
The Coach School doesn't leave you to figure it all out on your own.
By the end of 12 weeks,

you will have a fully customized, step-by-step plan for your coaching business

. Take the mystery out of how to run a successful coaching business and join our spring session, kicking off February 19!
SPACE IS LIMITED, SO SECURE YOUR SEAT BY REGISTERING TODAY WITH A $250 DEPOSIT!*
PAY IN FULL (BEST VALUE!)
$997
Pay in full and save $500! You'll get lifetime access to the curriculum and all resources without any annual payment or fee!
SAVE YOUR SPOT
3-MONTH PAYMENT PLAN
$499
Make only three payments of $499 to enjoy a more flexible tuition plan. You'll get lifetime access to The Coach School with no ongoing payments!
SAVE YOUR SPOT
*Your $250 deposit guarantees placement in the next live session of The Coach School. The deposit is non-refundable and contributes toward your total enrollment cost. The balance of the enrollment fee will be due upon the launch date.
"After just the first couple of weeks of The Coach School, I had a return on my investment! My coach certification training only taught me how to be a coach. I didn't know anything about running a business. The Coach School has filled in every single gap. It's the smartest investment I've made in my business."
Julie Beader, Life Coach
The Coach School is for women at every stage...
Future Coaches
Every year, I get hundreds of emails from women who want to build a coaching business but have no idea where to start. The Coach School™ will take the mystery out of the process and set you up for success!
Brand New Coaches
If you're just a few years (or months!) into starting your own coaching business, it can be easy to get lost in the details. The Coach School™ gives you the secrets and strategies you need to be confident about the future.
Established Coaches
Many coaches are experts in their particular field or topic, but still struggle to grow their business. The Coach School™ gives you proven systems and frameworks to consistently reach new clients, scale your business, and ensure lasting success.
Pheobe Barron
Licensed Counselor, Motherhood Coach
"Now that I'm a Coach School graduate, I feel confident in marketing my services to the right person. Now I know what to do. The Coach School was a smart investment in myself and my business."
Aarti Simmons
Certified Business Coach
"I've been in corporate business for over 20 years and have earned multiple certifications, but I still felt something was missing. The Coach School helped me turn all my training and experience into a marketable solution that I could be proud of and confidently sell. As a result, I'm creating the life I've always dreamed of having!"
MAYBE YOU'RE THINKING…
How do I know if The Coach School will work for me?
The Coach School gives you everything you need to grow your coaching business, step by step. Our coaching experts share the proven strategies, hands-on tactics, real-world examples, and done-for-you templates from their decades of experience, so you can book more clients and change more lives. 
Don't believe us? Book a short, 15 minute call to explore if The Coach School is a good fit for your situation!
BOOK A CALL TODAY
Spring Session begins February 19. 
This is your time.
The Coach School is a 12-week investment in you and your coaching business that last a lifetime. If you're ready to make your dreams a reality, join The Coach School today!  Doors close midnight on February 18th, so don't put your dreams on hold one day longer.

When you join, you'll receive...
Placement in a mastermind group (priceless!)
12 weeks of on-demand video curriculum (valued at $7,500)
12 workbooks of curriculum (valued at $1,500)
Weekly coaching calls with Alli (valued at $6,000)
Scripts for getting referrals and testimonials (valued at $197)
The Bonus Library resources (valued at $497)

The Ultimate Graphics Pack

(valued at $306)
Erin Mills, Co-Founder, Edtech Creatives, LLC
"Completely worth the investment!  You will easily get more out of The Coach School than you might expect, just because Alli is so generous with her time, expertise and resources.  As a new entrepreneur, I felt overwhelmed by what I didn't know, but after going through The Coach School, I'm moving forward with confidence!"
CURIOUS WHAT COACH SCHOOL CAN DO FOR YOU?
BOOK A CALL
INCLUDED WITH ENROLLMENT
Get lifetime access to must-have bonuses like these...
There's nothing quite like The Coach School™ available anywhere else, but what makes it truly exceptional is the amazing bonuses and templates you unlock as you progress through the program. 
Included for FREE with your enrollment, you'll gain lifetime access to our growing library of must-have resources such as...
MODULE 6 BONUS
Website Do's & Don'ts
Your website is your first impression, so we provide you with the inside scoop on how to create a website that stands out above the rest! Plus, we'll share our list of great web designers to work with!
MODULE 9 BONUS
How to Pre-Qualify Clients
Learn proven tips and tricks for pre-qualifying clients before you ever get on a call with them. You'll receive Alli's top questions for a website form and learn how to immediately recognize which clients are right for you.
MODULE 4 BONUS
Social Media Graphics Bundle
Social media can feel incredibly overwhelming. But with our bundle of social media bonuses – including graphic templates, content planning, and branding tips – that overwhelm will be a thing of the past!
Ready to
 

build your dream business and start earning the income you deserve?

Choose a plan that fits your needs:
Our money-back guarantee
Join The Coach School for 60 days, risk-free
At the end of the 60 days, if you're able to demonstrate that you've completed the curriculum, performed the assignments, participated in the live coaching and mastermind sessions and are still not satisfied with the transformation and resources you've received, we'll issue a 100% refund.  That's how confident we are in The Coach School.  Still have questions?
BOOK A CALL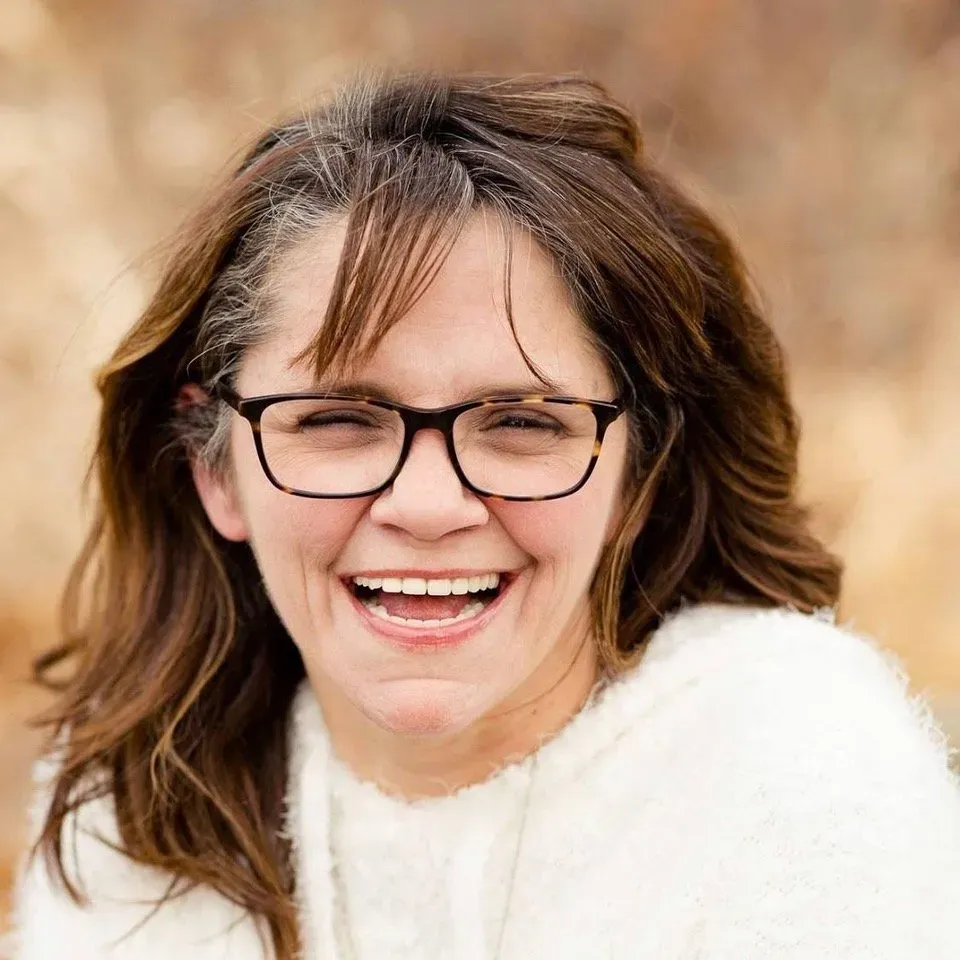 Tammy shared this amazing result:
"Thanks to Alli's lessons I have tripled my coaching business and have a waiting list for my podcast coaching business."
Christa saw results in no time:
"I immediately started selling more packages because of what I learned in The Coach School. I highly recommend Alli's program!
Frequently Asked Questions
Can I get direct feedback about my coaching business or my ideas?
How does the timing of The Coach School work?
Will I get overwhelmed with all the content?
What if I'm not a new coach? Will this program help me be more successful?
What if it's not the right time for me?
What is the refund policy?
Will this help me coach people?
What are the modules like?
What if I'm feeling self-doubt?
How much time will this take each week?
I'm excited to start...but what if life gets in the way?
Real talk, my friend
You can do this.
You can make an impact in the lives of others, find financial freedom, and gain the work-life flexibility you deserve.  I created The Coach School to show you everything I've learned and give you the step-by-step instructions you need to avoid the guesswork and start building a successful business you're proud of.
Don't put your dreams on hold one day longer.
GRAB YOUR SEAT TODAY